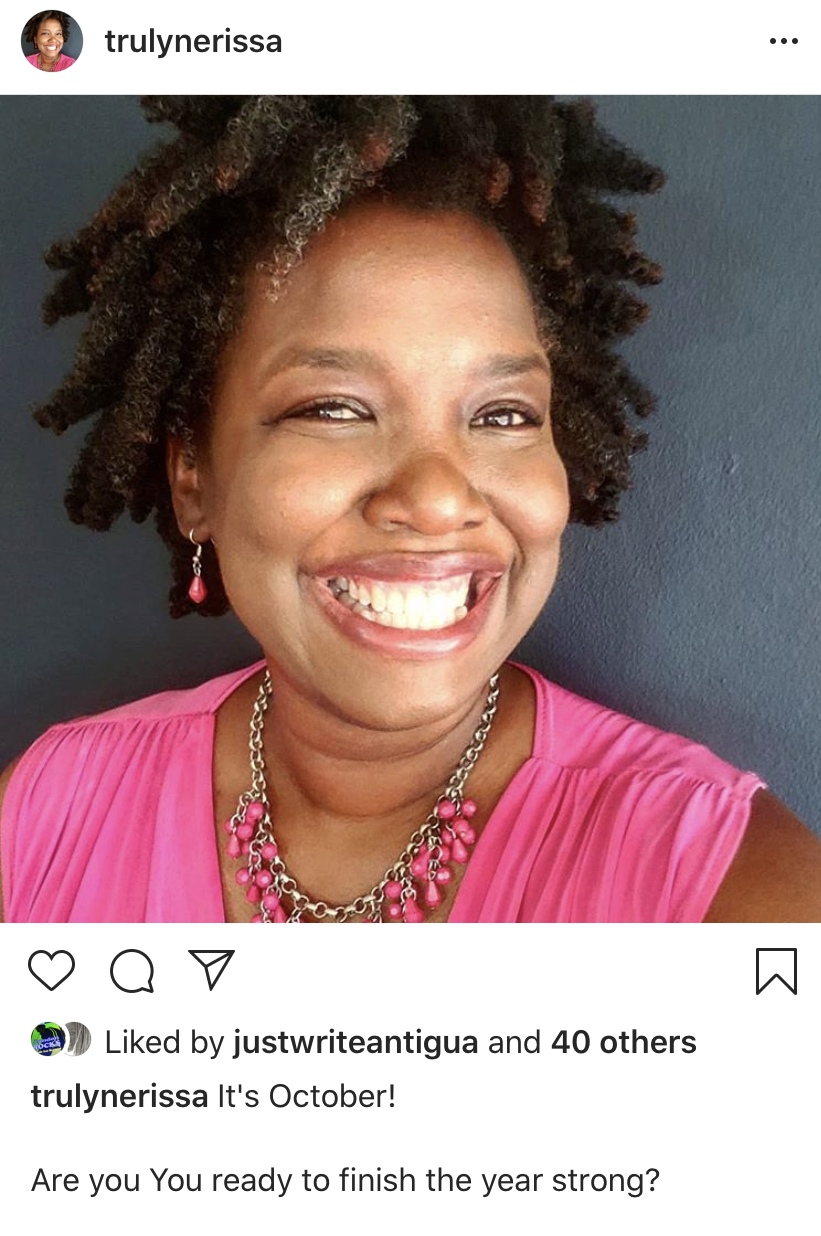 Nerissa Golden recently posted "It's October! Are you ready to finish the year strong?"
Then my son said to me-"You have to figure out how you work best and make that environment happen."
So I've made a very deliberate separation of my own writing – on a device that is disconnected from most distractions, and the work I do for CaribbeanReads and my other clients. The new device is portable and has a long battery life so I can use it in the odd places where inspiration often finds me. It seems like a simple step, but it's taken me years to figure out how to protect my creative space and then to invest in doing so. Nest? More books!
(Feature photo by Ian Schneider.)