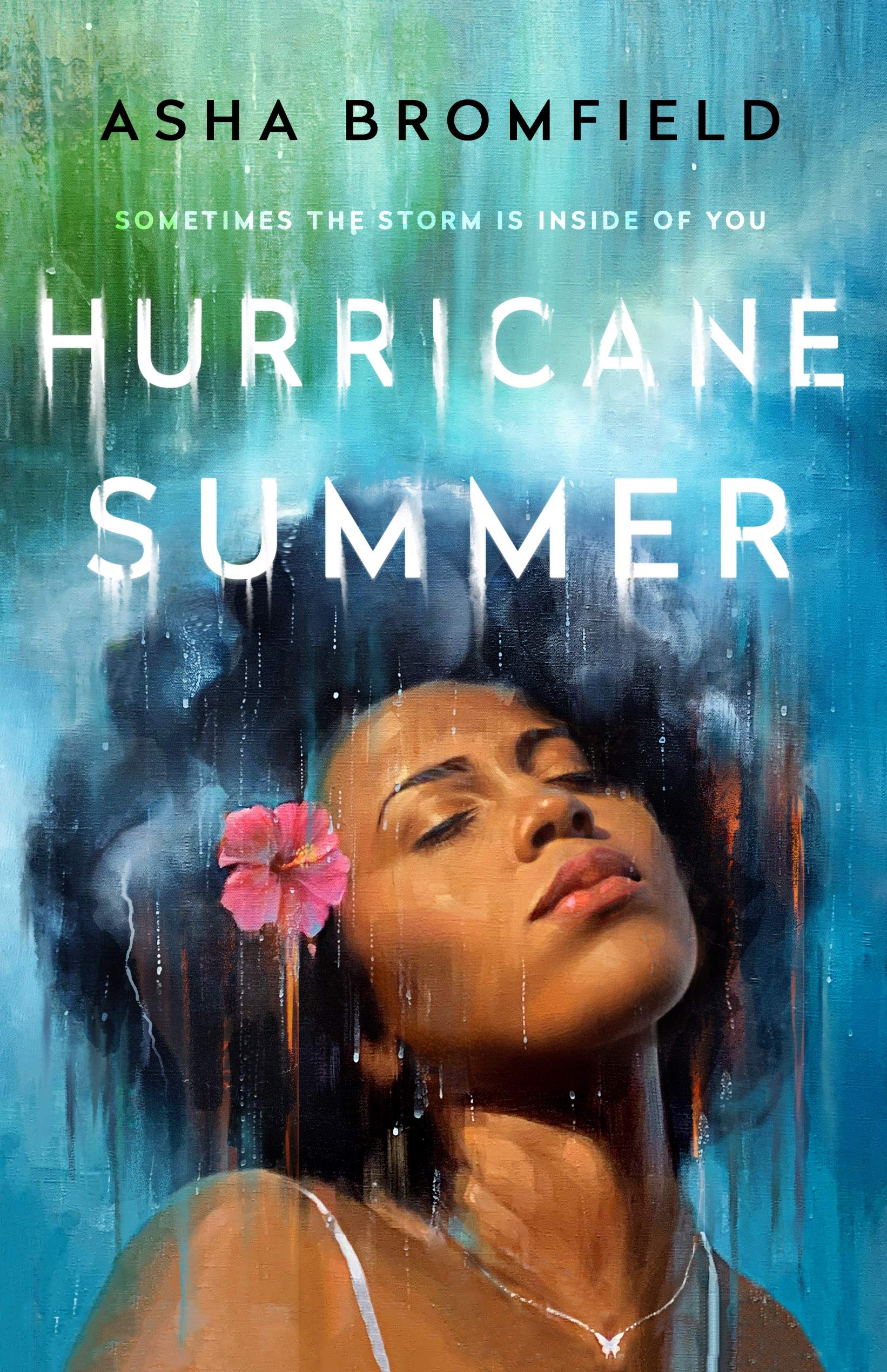 Hurricane Summer is a beautiful and compelling story of eighteen-year-old Tilla's summer with her father's family in the countryside of Jamaica. Tilla's parents migrated from Jamaica to Canada, however, their father has never fully assimilated and spends so much time in Jamaica that the parents' marriage seems all but over. The story begins with Tilla and her nine-year old sister, Mia bidding their mother goodbye as they board the plane for the trip, and the tension is immediately evident. Tilla is wary of spending the summer with her father and that is revealed in all the ways that teenagers express frustration and confusion.
Bromfield manages to maintain this tension throughout the tale, keeping the readers close in Tilla's head as she experiences disappointments, joys, devastation, and then an actual hurricane. Tilla has a number of firsts in that summer, including jumping off of a waterfall and her first sexual experiences, and in each case, the reader is right there with her-"Before I can object, we are flying off the rocks and through the sky. I am a bird. Soaring. Free. Whole." Bromfield immerses us in Tilla's experiences in a way that echoes Jesmyn Ward's writing.
The cast of teen characters that Tilla meets are very much alive and the village is drawn so carefully that it is impossible not to picture the homes, shops, and churches that Tilla encounters.
Tilla is embraced by some of her cousins but, despite the fact that her parents are struggling by Canadian standards, she is considered a privileged outsider. Her desire to be accepted into the community leads her to comply with situations she should refuse and ends in one disaster after another. Her adult relatives generally treat her poorly, projecting their anger at their lifelong disappointments and regrets onto her because she represents dreams they could have accomplished but did not.
TIlla's relationship with her father is the most complex relationship of the book. Time and again he disappoints and time and again she has to admit "the truth is, [she's] already forgiven him."
Many of the characters speak in Jamaican patois and the language seems authentic. It was also easy to understand, but there is a glossary for readers who may have difficulty with the language.
This book deals with very serious issues of prejudice, inherited trauma, the guilt of those who migrate, abandonment, colourism, grief, and rape (let's call it what it is). It does not shy away from the harsh realities of life in some rural areas of the Caribbean. I can forsee some readers taking issue with this portrayal of Jamaican life, especially since we see little growth in the characters Tilla leaves behind at the end of her summer. I hope readers will also see that the book highlights much of the joy and fellowship in the community, and the benefits of having a close relationship to the land.
While it is hard to find something to criticize about Hurricane Summer, there are points where the author's voice seeps in, especially on the subject of colourism. Tilla's response to the prejudice one of her cousins, Andre, experiences because of his dark skin seems to suggest that she has had an experience with colourism in the past. But we learn little about Tilla's life in Canada and so her reaction seems more like the author lecturing e.g.-"the way they treat Andre is a direct result of the racial bias that permeates the island. An island of black and brown bodies that are not exempt from their own internalized racism." This is one of the very few places where I felt as if the author was making a point that Tilla would not have framed in quite this way.
While your heart will break for Tilla and the implications this summer must have on the rest of her life, the strength with which she faces the trauma she experiences will leave the reader convinced that she will overcome. In her own words "How beautiful it was to be destroyed."
I read a review copy of this book on NetGalley.